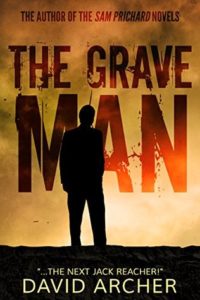 Sam Pichard was a cop, yes was a cop. He was good cop only till he got those bullets in his hip during a police raid. After that accident he got compulsory medical retirement. So he spends his rest of life at his home by taking treatment. As his wife left him after an year of his marriage he is staying alone in his big house. He pass the time by helping his neighbors. After an year an old lady request his help to rescue her grand daughter who was taken by her dad and never returned. Sam tried to help her to find her grand daughter. He started investigating on his own. Later he notes that to move further he need a hacker who is capable of hacking email accounts. So he gave advertisement and got Indie a young mother with a kid. As she is staying on her car with her kid, Sam helped her staying with him in house as an exchange of help.
The rest of the novel continuous as how Indie and Sam finds the missing girl. At one stage they found the girl. But it leads to another problem. The novel ends how Sam solves the rest mysteries and saves Indie and daughter.
It's a fiction novel by David Archer. It's a simple novel for whom are interested in action and thrill oriented novel. Also this is good novel to start the reading habit as it is in simple English to read and understand.