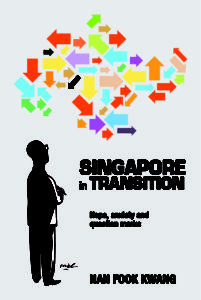 It's a collection of articles written by Mr.Han Fook Kwang who was previously the chief editor of The Strait Times. All these articles were published earlier in the newspaper itself. Now those articles were combined and released as a collection.
Most of the articles covers the current issues and challenges in the public space. For example one article talks about the Little India riot and the hidden cause behind that. Some other article describes about the foreign immigrant issues in both the local's as well foreigner's view.Other areas where these articles talks about are Singapore's shrinking engineering workforce, people's dependency on government and it's impacts on Singapore's status on the global world, younger generation's non interest in political and social space, haze issue and it's causes, public transport, government policies, education system, medical fee and insurance premium etc., Also some articles describe about Mr.Lee Kuan Yew's distinctive qualities and achievements during his era and his views on Singapore's future.
It's good book to read as a whole to get a basic understanding of problems and challenges faced by Singapore public as well as the government. A worth reading!